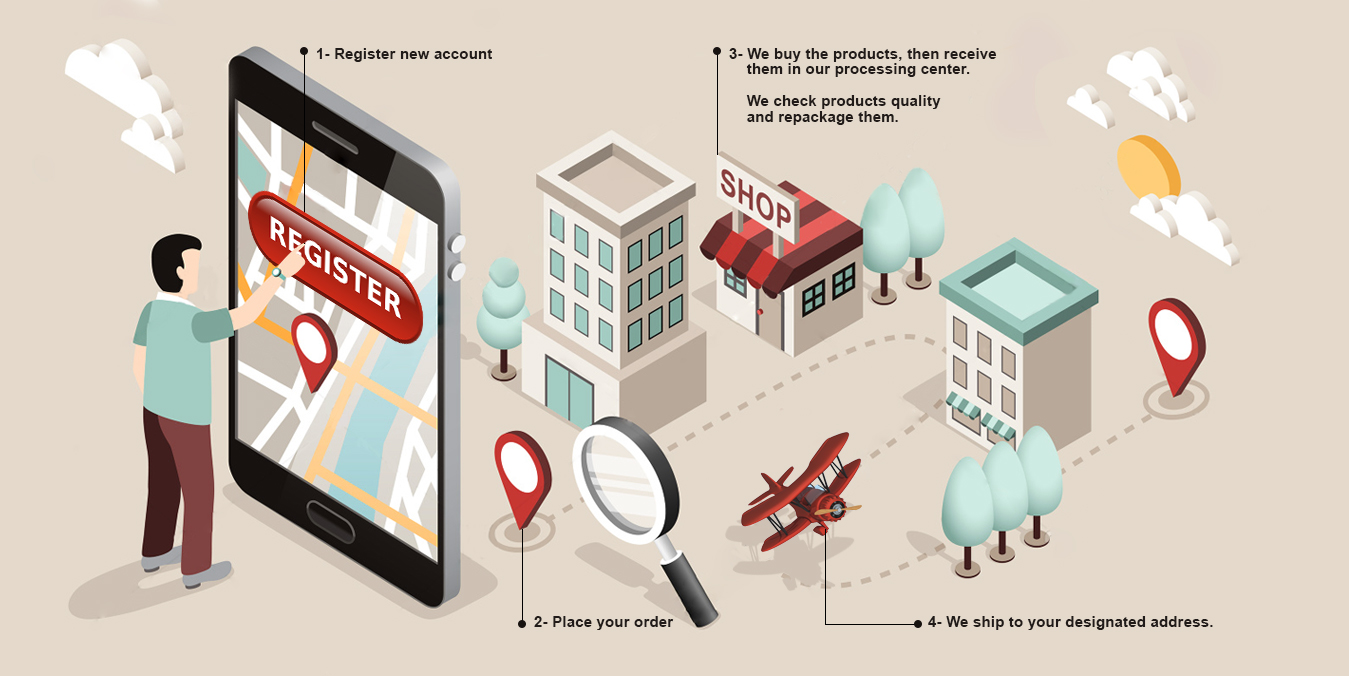 Here's a simple step by step guide on how our process works.
1.  Register new account

---
2.  Place your order

---
3.  We process your order
Once all your instructions and requirements are complete, our team will send you the first bill. We will then work on your order after we have received the first payment.
We offer the following services designed for your Amazon FBA business:
We buy the products from your chosen supplier in China.
We receive them in our processing center located in Guangzhou City.
We undertake product inspection.
We prepare and package each unit in compliance with Amazon's requirements.
We apply product labels, as well as shipping labels to boxes.
We arrange shipping from China to your designated address.
We also offer customizable solutions fit into your budget to meet the special requirements for your products and shipment. For more information, please visit our services and pricing page.
---
4.  We ship to your designated address 
When your order is ready, we will update your order with the second bill and invoice, consisting of all your fees and charges, your first payment, and the remaining balance for payment. By the time full payment is complete, we then ship your goods to you or direct to your Amazon Fulfillment Center.
GET STARTED TODAY and take advantage of the unlimited offers you can avail with Zen Ops. your Best FBA Agent in China!