What is Made-in-China.com?
Made-in-China.com is an online marketplace which facilitates global trade between worldwide consumers and chinese suppliers. Made in China was developed in the year 1998 by Focus Technology Co., Ltd, a pioneer leader in the field of electronic business in China. The company aims to help businesses drive down cost and increase sales and bottomline.
Made-in-China.com offers the most accurate, complete, and updated information on chinese products and suppliers available all over the internet. Along with its mission to bridge the gap between global buyers and quality chinese suppliers, it ensures that there is effective and efficient communication process for smooth international business transactions.
All products within the platform are being traded by registered suppliers classified into 27 industries! Made-in-China.com provides online and offline buyer services such as verifying suppliers, matching qualified suppliers, and providing secured trading services during the whole transaction process. Moreover, the site is quite handy by offering product recommendations so that visitors can easily find the newest, hottest, and trending products within the marketplace.
How to Source Products from Made-in-China.com?
Find Suppliers/Manufacturers. Here's how you can search products within the marketplace.

Product Keywords. Type into the search box the product name or any keywords associated to it, then click the search icon.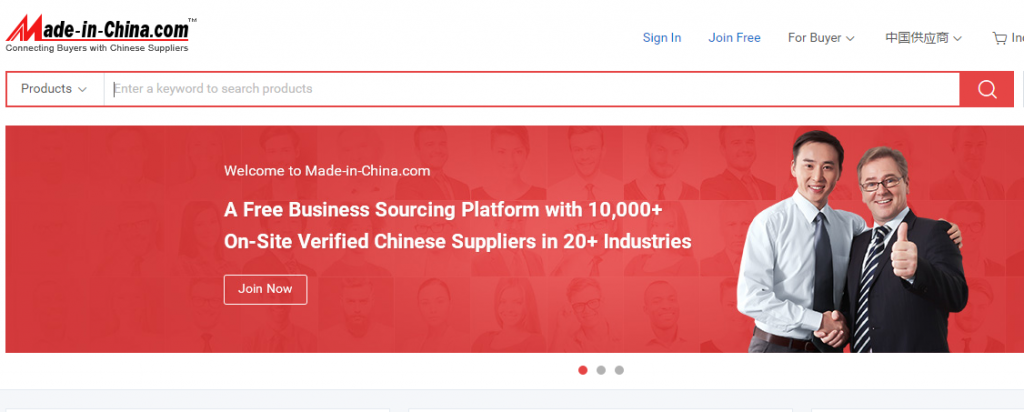 Product Categories. Select the applicable product classification.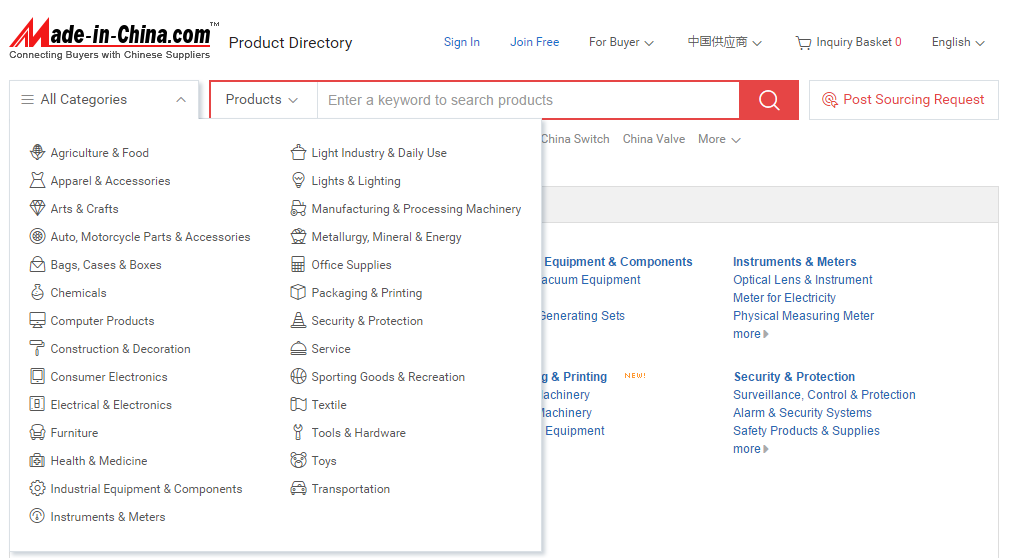 Post Your Request. You can also submit a sourcing request. Once approved, it will be visible to suppliers within the platform; and those interested to supply the items on your request will respond and send you quotations.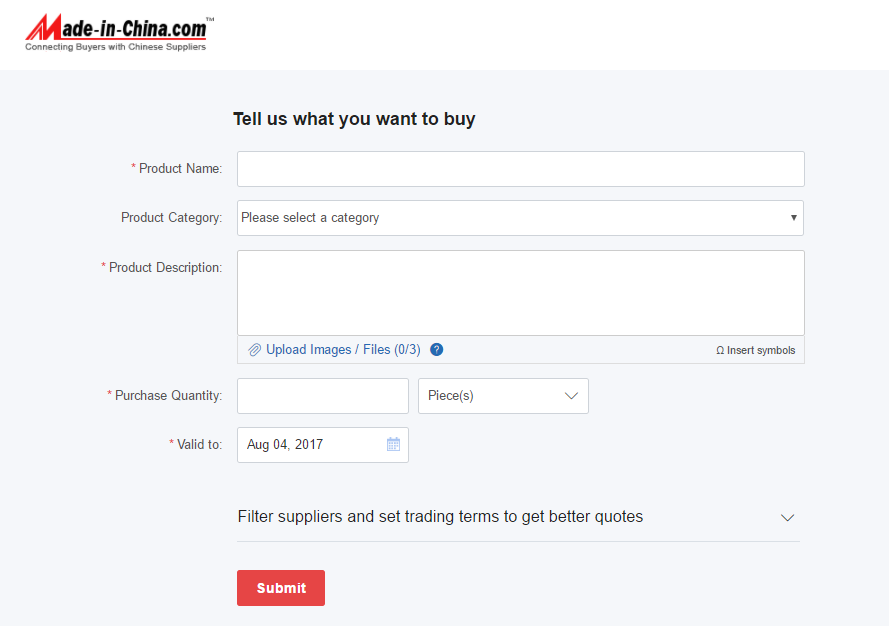 Contact Suppliers. After you have found suppliers of the product that you want to import, the next thing to do is to contact them; send all your inquiries to make sure all things are clear. Here are the ways on how you can contact them:
Online Chat Service. Made in China has online chat service called Trade Messenger which a buyer can use to chat directly with the supplier. You can leave a message in case supplier is offline.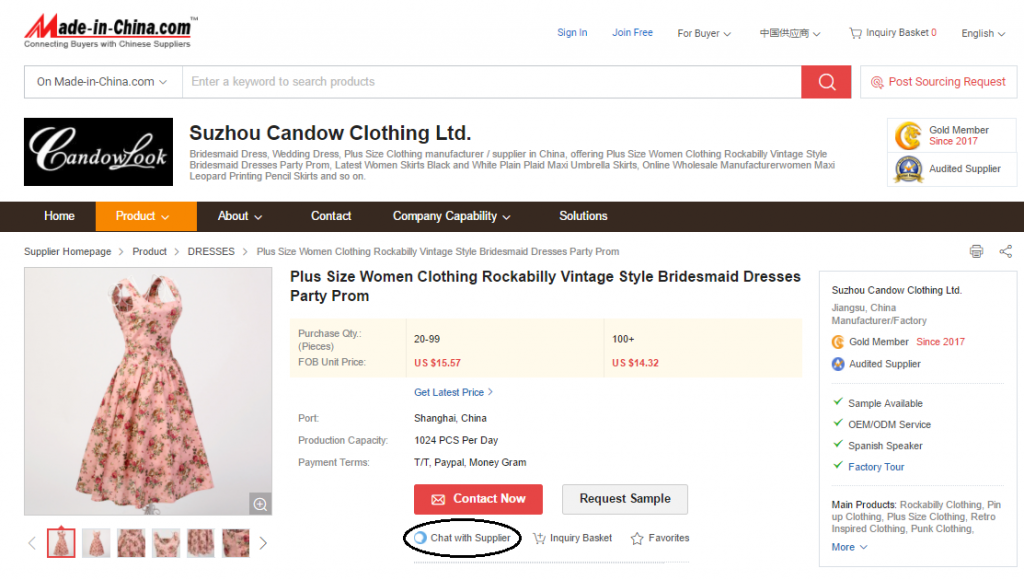 Contact by Email or via other mode of communication stated in supplier's Contact details.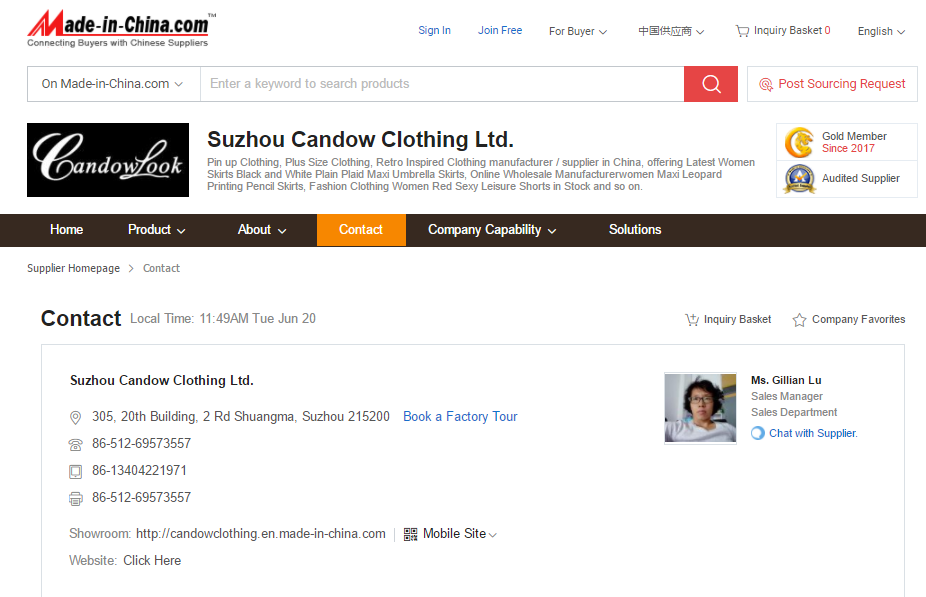 Verify Supplier's Credibility. Before you wrap up the selection process, make sure to do a background check. Check supplier's profile for company information, audit profile, trade and production capacity. Here are verified suppliers on Made in China:

Gold Member. Gold Members are required to submit their business license to acquire the membership title.
Audited Supplier. Audited suppliers are authenticated by leading inspection, verification, and certification companies. Go to supplier's Audit Profile to check.
Licensed Verified Member. The company is legally registered and has furnished valid license within the site.

Secured Trading. Made-in-China recommends the use of Secured Trading Service (STS). It makes use of an escrow service which holds buyer's payment pending fulfillment of the contract or agreement. Payment is only released to the supplier upon buyer's confirmation.
Buy from Quality Suppliers at Made in China with FBA Ops. – Professional Purchasing Agent in China
Made in China can be a tool to help you find credible suppliers and products for your business needs. For Amazon and Amazon FBA sellers, sourcing in Made-in-China.com gives you access to thousands of suppliers where you can source your products and sell at Amazon for profits! However, bear in mind that online platforms like Made-in-China.com only ascertains the legality and existence of verified suppliers. It does not however give assurance as to the quality of goods, the capacity and capability of your chosen supplier.
If you need help in importing on Made-in-China, FBA Ops. can absolutely help you ensure the success of your transaction.  FBA Ops is an Amazon FBA Agent based in China which offers the following services:
Basic Service Package. FBAOps. provide complete service package where it handles the procurement of products, product inspection, preparation, and packaging compliant with Amazon FBA requirements, and shipment consolidation. FBA Ops. will arrange the shipment of your goods to your designated address or Amazon Fulfillment Center.
Receive Cartons. You can buy the products by yourself from a supplier on Made-in-China or from other Chinese marketplaces like Alibaba and Global Sources, and have your goods sent to our processing center located at Guangzhou City, China. Inclusive services are case count, product inspection, Amazon-compliant prep and packaging, consolidation service, and international shipping.
For your inquiries, contact FBA Ops now via Live Chat at www.fbaops.com, email at [email protected], or whatsapp +8618871488894.