Selling on Amazon has never been easier thanks to FBA. From the comfort of your home, you too can eat out of Amazon's big pie of sales, and you know what? You don't have to lift a single finger! With Amazon FBA, regular Joes like you can get the chance of selling their products following just a few steps.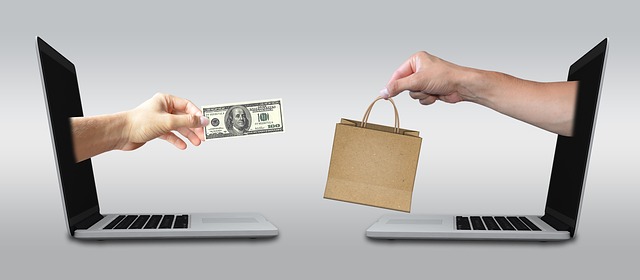 To this end, FBA Ops is designed to give Amazon FBA sellers a feel of what it means to list their products with the world's largest e-commerce store. FBA Ops is a third-party FBA agent to help you in running your Amazon FBA business at a small fee. FBA Ops is more like a partner dedicated to seeing your business succeed. They help you do the running behind the scene to ensure that the products you want to sell on Amazon FBA reaches Amazon fulfillment center for onward shipping to your customers. All you have to do as an intending or returning Amazon FBA seller is to decide on the kind of products you want to sell on Amazon FBA. From then it is almost like your business is on auto-pilot. The good news is, they are based in China, where you can get your product at a good price. Below is how you can start earning and taking advantage of the Amazon FBA Ops:
1. Create an Amazon selling account: This is the first place to start. Register as a seller with Amazon and decide if you want an individual account or a professional account. Choose the account you want according to your preference, and once your account with Amazon is created successfully, you are ready to go to the next stage.
2. Create an account with FBA Ops: Having registered an account with Amazon FBA, the next thing for you to do is to sign up an account with FBA Ops. After registration, you are on your way to ordering your product from a factory in China with the help of your FBA partner in China.
3. Place order for your product: Deciding on what to sell is the most difficult decision you have to make. After deciding on the product, you place your order for the product from China, and FBA Ops helps you process this order. From there they:
• Buy the product on your behalf from a Chinese supplier
• Receive them in their processing center in Guangzhou City
• Undertake product inspection
• Prepare and package each unit in compliance with Amazon's standard
• Customize the product and brand it working with your budget
• Apply product label and shipping labels too
• Arrange for shipping from China to your designated Amazon fulfillment address
4. List your products on Amazon: At this stage, you can create your product on Amazon as you now have a seller's page setup for you. Enter product details and description and the price you wish to sell your product. Lastly, choose the FBA option by selecting "I want Amazon to ship and provide customer service for my items if they sell."
5. Start Selling: Now that your product is listed, you are ready to start selling immediately, remember, your product is already in the Amazon fulfillment center, as soon as the customer places an order, Amazon redeems and pay you after the product is delivered.
Don't procrastinate further let FBA Ops handle your Amazon FBA business today!