For young entrepreneurs and small businesses, China is the answer when it comes to sourcing products. Undeniably, China is the import haven for most businesses overseas. A small business basically has limited capital to fund a manufacturing operation.  Thus, the easiest way is to acquire products for resell (in Amazon for example), or private label products for your growing business. Where to source these products? Nowhere else but from the largest export producing country in the world, and sourcing in China seems like the best business strategy.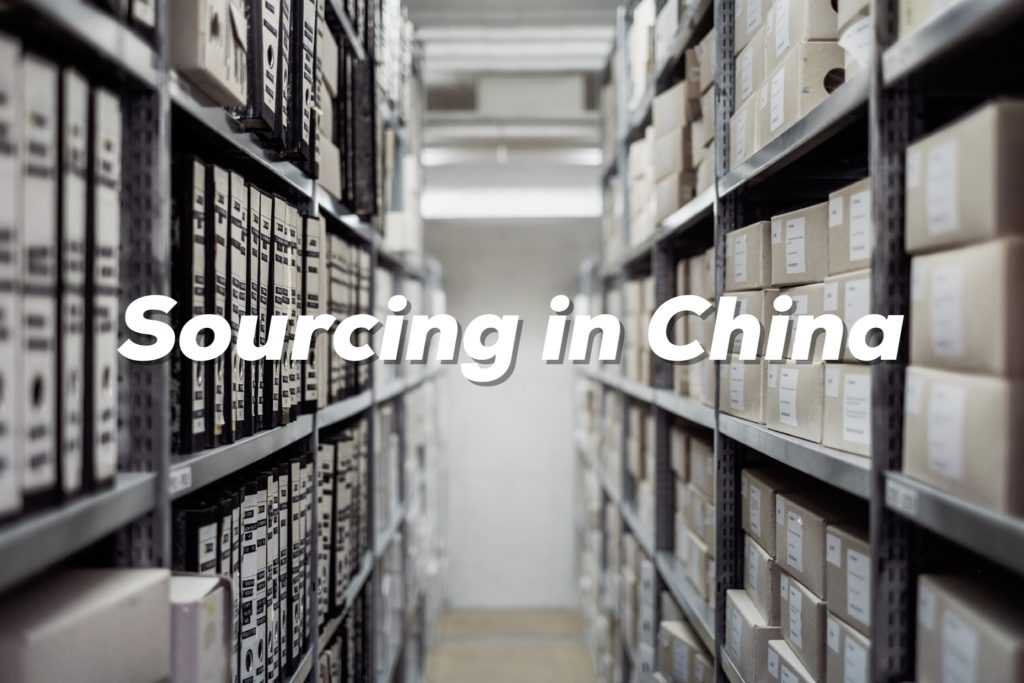 The most obvious reason why most businesses opt to be sourcing in China is basically the cost advantage that they can gain. This allows them to be more competitive in their respective markets, yet still earn a decent profit margin. Although, prices may have risen in recent years but China is still the cheapest location for imported goods. Moreover, China has an innumerable producers for a wide variety of products you can choose from for your business. Indeed, sourcing in China could give you a lot of opportunities and business advantage.
How do you locate suppliers in China?
With just one click using your computer, you can search various suppliers online. There are Business-2-Business platforms you can turn to when looking for suppliers. The most popular and largest among them is Alibaba www.alibaba.com, which is owned and operated by the Alibaba Group. Using this platform, you can take advantage of the vast supplier network which Alibaba could offer. If you try to search for a particular keyword within the website, you can find suppliers competing for that specific keyword, offering varying unit prices, bulk prices, and MOQ (minimum order quantity you can acquire for the item). Other useful B2B platforms for exporters and importers are Global Sources www.globalsources.com, and Made-in-China www.made-in-china.com.
You can search for products in different categories like as follows:
Agriculture & Food
Apparel,Textiles & Accessories
Auto & Transportation
Bags, Shoes & Accessories
Electronics
Electrical Equipment, Components & Telecoms
Gifts, Sports & Toys
Health & Beauty
Home, Lights & Construction
Machinery, Industrial Parts & Tools
Metallurgy, Chemicals, Rubber & Plastics
Packaging, Advertising & Office
How to find legitimate suppliers and avoid scams?
You may have heard of so many buyers that have been scammed and lost significant amount of money. Selecting your suppliers is a critical part of this process. In Alibaba they have verified suppliers to whom you can transact with. Aside from that, it's also important for you to check ratings, feedbacks, transaction level, last transaction, response rate, etc. Moreover, be sure to check buyer protection services offered by each platform (Alibaba, Global Sources, Made-in-China), and how you will be covered for that. All these can significantly help you in finding trusted and legitimate suppliers, and be protected from scams.
You can also attend trade fair in order to find good business opportunities. The biggest trade fair in China is the Canton Fair. The event basically features every type of industrial product like electronics, consumer goods and gifts, clothing, medicines, recreational products, automobiles, etc. This is a great opportunity for you to find products to sell, and more importantly interact with possible suppliers about the products, quality control, production capacity, and other key areas.
Trustworthy chinese partner for your sourcing and buying needs
Bear in mind that verification services offered by online platforms like Alibaba is only a way to verify that the company legally exists. However, there are also vital factors you need to consider like production capability/capacity of the supplier, as well as the quality of the products.  You need to ascertain your supplier can produce the goods, based on agreed set of quality standards, quantity, and timeliness. It definitely hampers your success if you are unable to meet your market demand, as this results to lost of potential sales. There are also instances where it involves a contractual obligation with your client, and not being able to comply may cause a lot of trouble on your part.
Small businesses normally don't have sufficient resources to afford overseas offices and employees, but they can turn to agents as their partner for their sourcing and buying needs. Having a dependable chinese partner is very handy, at the same time helps you transact more securely. There are plethora of sourcing and purchasing agents in China because of the high demand for their services. There are optimal solution provider agents who can help you with a lot of things, from buying, inspection, factory audit, product audit, sample consolidation, FBA inspection and prep services, if you are an Amazon FBA seller, global shipping, dropshipping, and more. You just need to find a reliable partner to whom you can trust your business process in China.